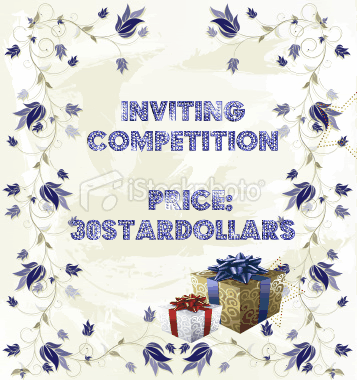 INVITING COMPETITION:
this is the first competition of TSH(the stardoll helpers).this competition is about inviting people to follow our blog.the first person to get 20people to followers our blog....wins!!

PRIZE:
as i mentioned this is the 1st competition of TSH so the price is not that big...its 3ostardollars!!
but as we get more and more followers we will keep superstar membership as prize in other comps...!!!

RULEZ:
to join this competition you need to be a follower of our blog.

how do i invite people?
just copy what i have written below and paste it in guestbooks,album comments ,scenery comments,messages etc..

"join thestardollhelpers.blogspot.com to win ssmembership and gifts"
NOTE:
don't forget to tell the people you invite to comment on this post,mentioning"YOU"(your blogger name) invited her to follow this blog.this is very important ....otherwise you can loose your chance of winning 30stardollars or gifts worth 30stardollars for non-ss!
COMPETITION ENDS:
on 6th october
owner:priyankastar
or admin:darliyanamaria